How To Start An Antique Radios Business
Starter Story
Start and grow your business with our 3,758 founder written case studies.
Start An Antique Radios Business
Thank you Klaviyo for sponsoring Starter Story ❤️
Want to grow your business? Join the 50,000 businesses using
When it comes to starting an antique radios business, you may find yourself in a place where you have to make some big decisions.
You may be asking yourself:
What's the first step in establishing my business?
How much will it cost to start my antique radios business?
How do I price my antique radios business?
How do I market my antique radios business?
... so much more!
We walk you through all of the steps; from idea → starting → launching → growing → running your business.
The purpose of this guide is to act as an outline for the steps you'll need to take to get your business running successfully!
average product price
$305
💡 Introduction To Starting An Antique Radios Business
Is Starting An Antique Radios Business Right For You?
There are many factors to consider when starting an antique radios business.
We put together the main pros and cons for you here:
Pros of starting an antique radios business
• Flexibility
You can put as much time into the business as you'd like. If you like the work and have some initial experience, you can start small and manage all aspects of the business on your own.
• Ability to start your business from home
It's not necessary to have a physical storefront or office space to get your business started. You can do everything from the comfort of your own home, at least in the beginning!
• Little startup costs required
The cost to start a antique radios business costs significantly less money than most businesses, ranging anywhere from 1,052 to 28,819.
• Rewarding work
Starting a antique radios business can be really rewarding work. After all, you are solving an immediate issue for your customer and you're working on something you truly care about.
• Scalable
With businesses and processes changing daily, there will always be demand for new features, products and services for your business. Additionally, there are several different business models and pricing tiers you can implement that will allow you to reach all types of customers.
• Traffic to your website
A antique radios business gives people a reason to visit your website and to keep coming back to you!
• High margins
The gross margins for your antique radios business are typically around 40%, which is considerably high and allows you to grow your business and manage costs easily.
• Quick build time
The average time it takes to build your product is quick - typically around 7 months. This will allow you to bring your product to market faster.
• Easy to encourage "impulse buy"
In the antique radios business, you have a much higher chance of encouraging your customers to buy on impulse - you can easily alter the price, placement, packaging, and promotional value to influence the decision of your buyer.
• Unlimited income potential
With starting an antique radios business there is no cap as to how much income you can make. The stronger your business skills and the more energy/time you put into your career, the more you'll make.
• Amazing perks and discounts
Working in the antique radios business comes with its perks! As a seller for these products/services, you typically also get to enjoy industry perks and discounts.
• You are your own boss!
With starting an antique radios business, you are the one to make decisions for almost all of the operations. Calling the shots can be empowering and liberating!
• Higher likelihood of getting referrals
This business is all about referrals, which can be a a very impactful way to attract and retain customers. It's critical that you have a great referral program in place that incentivizes your customers to tell their friends about your product.
• You can sell your product in various places!
There are various different markets to sell your product, which will help you reach different audiences and revenue streams.
• Simple business model
A antique radios business has the advantage of a simple business model, which makes launching and building the business more seamless.
• Control your own destiny
Starting An Antique Radios Business allows you to control every aspect of your life and make your own dreams come true every day.
• You get to do something you truly love
With starting a antique radios business, you get to put your energy into something you are truly passionate about! You'll find yourself devoting as much time and energy as possible into the business to make it successful.
• You can work from anywhere!
Not only can you start your antique radios business from home, you can also run your business from anywhere in the world. This is the entrepreneur dream.
• Ecommerce retail is growing fast
Ecommerce has been grown rapidly over the years and is expected to hit a total of 4.9 trillion dollars by 2021.
With running an ecommerce business, you provide your customers with alternative and more convenient shopping experience, which will ultimately drive sales.
• You can promote and sell your product on Amazon
Although there are some disadvantages to consider when selling your product on Amazon, there are also a host of benefits. Mainly, Amazon is the world's largest online retailer, so you're bound to tap into new business and reach an entirely new audience.
• Various different ways to make money
With starting a antique radios business, there is not just one business model to choose from. This field is amazing in that there are various different ways to make money. Although this may complicate things, it's great to have different options and sources of revenue.
• Make money while you sleep
The advantage of starting a antique radios business is that you have the ability to have passive income and make money while you sleep. This is the dream for many entrepreneurs.
Cons of starting an antique radios business
• Crowded Space
Competition is high when it comes to your antique radios business, so it's important that you spend a good amount of time analyzing the market and understanding where the demand lies.
• Finding The Right Supplier
Most businesses in this space go the supplier/manufacturer route, which isn't a bad thing! However, finding the right supplier can take a lot of time, energy and trial/error. If done properly, this process can save you months (if not years) of time and energy. More on this below in the "finding a supplier" section.
• Security Issues
With any Saas business, data loss and security issues may arise throughout your process of building your product. It's critical that you understand exactly what you're responsible for and how to avoid potential issues down the road.
• Lack of benefits
With a antique radios business, you are typically self-employed and responsible for finding your own insurance, which can be quite costly and time-consuming.
• Isolation
Often times, as a antique radios business, you typically work alone and do not have much face-to-face interaction with other team members.
• Taxes
As a antique radios business, you typically pay self-employment taxes which can be quite high. It's important to understand what you will be paying in taxes each year so you can determine if the work you're taking on is worth it.
• No safety net
Typically, as a antique radios business, you do not receive a consistent pay-check and instead earn money based on your transactions each month. During the slow periods, you typically take away less since the job is based on commission. It's important to budget accordingly for the slow times.
• High overhead expenses
With starting an antique radios business, there are overhead expenses that come with selling a physical product. You will want to make sure you strategically budget for these overhead costs. We discuss this more in the startup costs section below.
• You may need to charge sales tax
If you are selling your products in various states, you may be required to charge sales tax. Although this may not impact your financials specifically, it can be a headache to create a process and procedure for this. To learn more about sales tax, check out this article
• Work can be repetitive
You may find creating the same product over and over repetitive and tiresome. One way of avoiding this is to diversify product lines and revenue streams - this will keep things interesting!
• Difficult to build trust with your customer
With starting an antique radios business, there can be minimal face-to-face interaction, which means it can be a lot more difficult to establish trust with your customers. You'll need to go the extra mile with your customer to grab their attention and business.
• Minimal physical activity
A big part of starting a antique radios business is sitting at a desk for the majority of the day starting at your computer. Some may enjoy this, but others may struggle with sitting for the majority of your day without much physical activity.
• Learning Curve
When you start your own business, you no longer have upper management to provide you with a playbook for your roles and responsibilities. You should know the ins and outs of every aspect of your business, as every decision will come down to you.
Players
Big Players
Small Players
Search Interest
Let's take a look at the search trends for antique radios over the last year:
How To Name Your Antique Radios Business
It's important to find a catchy name for your antique radios business so that you can stand out in your space.
Here are some general tips to consider when naming your antique radios business
Avoid hard to spell names: you want something easy to remember and easy to spell for your customers
Conduct a search to see if others in the space have the same name
Try not to pick a name that limits growth opportunities for your business (ie. if you decide to expand into other product lines)
As soon as you have an idea (or ideas) of a few names that you love, register the domain name(s) as soon as possible!
Why is naming your antique radios business so important?
The name of your business will forever play a role in:
Your customers first impression
Your businesses identity
The power behind the type of customer your brand attracts
If you're memorable or not
It's important to verify that the domain name is available for your antique radios business.
You can search domain availability here:
Find a domain starting at $0.88
Although .com names are the most common and easiest to remember, there are other options if your .com domain name is not available. Depending on your audience, it may not matter as much as you think.
It's also important to thoroughly check if social media handles are available.
As soon as you resonate with a name (or names), secure the domain and SM handles as soon as possible to ensure they don't get taken.
How To Create A Slogan For Your Antique Radios Business:
Slogans are a critical piece of your marketing and advertising strategy.
The role of your slogan is to help your customer understand the benefits of your product/service - so it's important to find a catchy and effective slogan name.
Often times, your slogan can even be more important than the name of your brand.
Here are 6 tips for creating a catchy slogan for your antique radios business:
1. Keep it short, simple and avoid difficult words
A great rule of thumb is that your slogan should be under 10 words. This will make it easy for your customer to understand and remember.
2. Tell what you do and focus on what makes you different
There are a few different ways you can incorporate what makes your business special in your slogan:
Explain the target customer you are catering your services towards
What problem do you solve?
How do you make other people, clients, or your employer look good?
Do you make people more successful? How?
3. Be consistent
Chances are, if you're coming up with a slogan, you may already have your business name, logo, mission, branding etc.
It's important to create a slogan that is consistent with all of the above.
4. Ensure the longevity of your slogan
Times are changing quickly, and so are businesses.
When coming up with your slogan, you may want to consider creating something that is timeless and won't just fade with new trends.
5. Consider your audience
When finding a catchy slogan name, you'll want to make sure that this resonates across your entire audience.
It's possible that your slogan could make complete sense to your audience in Europe, but may not resonate with your US audience.
6. Get feedback!
This is one of the easiest ways to know if your slogan will be perceived well, and a step that a lot of brands drop the ball on.
Ask friends, family, strangers, and most importantly, those that are considered to be in your target market.
Here's some inspiration for coming up with a slogan for your antique radios business:
A Different Kind Of Company. A Different Kind Of Antique.
Orientalium Is What We Do
Antique For All Time.
Valuable Antique - A New You
Beautiful Antique, Done Right
Home Of The Mossback
Verd Is What We Do
More Antique Please.
Antique For President.
Inspired By Antique.
Let's Antique!
Genuine And Dependable
A Leaner, Meaner Antique
Antique. It's What's For Dinner.
Handcrafted Is What We Do
Antique Chews 'Em Up And Spits 'Em Out.
Old Antique, We Care
Antiques With Form
The President Buys Antique.
Antique Will Make You Feel Better.
The eCommerce Business Model
One of the main benefits of operating online is that you are exposed to the entire world, versus just one local area. Rather than depending on foot traffic, you have all the tools at your disposal to create exposure for your store online.
Additionally, there are much lower costs to operate an online store - fewer employees, you can operate from your home, and you get to create your own schedules (yes, holidays included!)
Although you are operating online and have the ability to connect with people all over the world, it's important to consider that you will need to invest marketing money upfront in order to promote your store to the right audience.
Gia Paddock, founder of Boutique Rye explains the 3 reasons why she decided to build an online store:
I wanted to find something I loved but also allowed me to stay home at the same time. While I was working at this local boutique, I realized that there was a lot of sitting around during the day when other people were out working. Therefore, an online business seemed like the best route for a few reasons:
We didn't have the extra funds sitting around to pay sign a year or two-year lease at a brick & mortar location.
I realized the opportunity to reach a wider audience online compared to the audience of this small local boutique. For us, it seemed like hitting two birds with one stone.
And finally (maybe the most important of all), running it as an online-only business would allow me to stay at home with Riley!
-
Gia Paddock, on starting Boutique Rye ($10,000/month)
full story ➜
The Brick & Mortar Business Model
When deciding whether or not to start an antique radios business, it's important to first decide what type of business model you want (brick and mortar, eCommerce, or both)!
Here are a few things to keep in mind when considering a Brick & Mortar store:
If you do plan to open a physical store, it's important that you find a spot in a high-traffic area. This is a great way to gain exposure for your business and also get new customers.
It's also important to consider the higher costs associated with operating a physical store (ie - employees, rent, utilities, etc) and the long days/hours associated with running a store.
The main benefit, however, is that customers love being able to see products in person. It's important to recognize that although some people enjoy shopping online, there will always be the shopper persona that likes to touch, feel, and see the product they're buying.
🎬 How To Start An Antique Radios Business
How Much Does It Cost To Start An Antique Radios Business
If you are planning to start an antique radios business, the costs are relatively low. This, of course, depends on if you decide to start the business with lean expenses or bringing in a large team and spending more money.
We've outlined two common scenarios for "pre-opening" costs of starting an antique radios business and outline the costs you should expect for each:
The estimated minimum starting cost = $1,052
The estimated maximum starting cost = $28,819
| Startup Expenses: Average expenses incurred when starting a antique radios business. | Min Startup Costs: You plan to execute on your own. You're able to work from home with minimal costs. | Max Startup Costs: You have started with 1+ other team members. |
| --- | --- | --- |
| Office Space Expenses | | |
| Rent: This refers to the office space you rent out for your business. To minimize costs, you may want to consider starting your business from home or renting an office in a coworking space. | $0 | $2,000 |
| Utility Costs (office space): This refers to the first month's utility bill for your office space. If you are not responsible for this bill, this would not apply to starting your antique radios business. | $0 | $150 |
| Office Supplies: Although these may seem like minor costs, things like your desks, chairs, pens, paper, filing cabinets do add up. To avoid these adding up too much, try to be as lean as possible and go paperless! | $25 | $1,000 |
| WiFi: Whether you work from home or in an office space, WiFi is an expense that's tough to avoid. Although the cost is minimal in most cases, it should be appropriately budgeted for each month! | $10 | $100 |
| Total Office Space Expenses | $35 (min) | $3,250 (max) |
| Equipment & Supply Expenses | | |
| Technology Office Equipment: This includes (but is not limited to) physical items such as: laptops, cameras, monitors, microphones, speakers, headsets. Technology needs grow as your company evolves, so to minimize costs, try and only purchase what is needed for you to run your business at the time. | $500 | $5,000 |
| Total Equipment & Supply Expenses | $500 (min) | $5,000 (max) |
| Inventory Expenses | | |
| Upfront Costs For Inventory: This includes all upfront inventory you will need in order to launch. Be sure to compare prices of wholesalers to ensure you're getting the best deal and margins remain high. | $300 | $5,000 |
| Inventory Storage: If you decide to have a physical space for your antique radios business, whether it be used for inventory or as a showroom, you may have monthly rent payment or a large down payment associated with renting/buying the space. | $0 | $5,000 |
| Package Design: Packaging refers to wrapping and protecting products during distribution, shipping, and sales.Your package design is your customer's first impression of your brand, so it's important you spend some time and energy to get this right from the start.Many businesses design their own packages using design software and tools. There is always the option to outsource this to a design expert, but that route tends to be much more expensive. | $50 | $3,000 |
| Shrinkage: Shrinkage refers to the loss of inventory at any point between the purchase from your supplier and the purchase by your customer. Although you will try to avoid this at all costs, this does happen sometimes (especially in the learning stages of your business), and it's important to plan ahead financially in case this happens. Fortune states that retail shrinkage costs U.S. retailers approximately 1.4 percent of their total sales. | $0 | $1,000 |
| Distribution costs: Depending on what distribution plan you choose, expenses such as renting vans, hiring delivery drivers and gas costs can add up. If you are looking to save money upfront, you may want to consider conducting distribution on your own. | $0 | $750 |
| Total Inventory Expenses | $350 (min) | $14,750 (max) |
| Software Expenses | | |
| Design Programs & Software: These programs might include the Adobe family of design tools: Photoshop, Illustrator, InDesign and others. This is typically a monthly subscription ranging from $10-$50/mo. | $0 | $50 |
| Email marketing tool: If you plan to grow your email list and email marketing efforts, you may want to consider investing in an email marketing platform (ie. Klaviyo, MailChimp). We put together a detailed guide on all of the email marketing tools out there + the pricing models for each one here | $0 | $100 |
| IT Support: IT support installs and configures hardware and software and solves any technical issues that may arise.IT support can be used internally or for your customers experiencing issues with your product/service.There are a variety of tools and software you can use to help with any technical issues you or your customers are experiencing. This is a great option for businesses that do not have the means to hire a team of professionals. | $150 | $2,000 |
| Accounting & Invoicing Software: It's important to have an accounting system and process in place to manage financials, reporting, planning and tax preparation. Here are the 30 best accounting tools for small businesses. | $0 | $50 |
| Project Management Software: You may want to consider using a project management and collaboration tool to organize your day-to-day. This can also be very beneficial if you have a larger team and want to keep track of everyones tasks and productivity. For a full list of project management tools, check out this full list here. | $0 | $25 |
| Internal Communication Tool: If you plan to have multiple members on your team, you may want to consider an instant message tool such as Slack or Telegram. The cost is usually billed per month (approx $5/user/month) or there are freemium versions available on many platforms. | $0 | $20 |
| Social Media Management Tools: If you plan to do social media marketing for your antique radios business, you should consider investing in a social media automation or publishing tool. This will save you time and allow you to track performance and engagement for your posts. Here is a list of 28 best social media tools for your small business. | $0 | $50 |
| Payroll Software: The main purpose of payroll software is to help you pay your team and track each of those payments (so that you don't have to do it manually). If you do not have any employees or have a very small team, payroll software may not be necessary at this stage. Here are the 11 best payroll tools for small businesses! | $0 | $200 |
| Online data storage: It's important to make sure the information for your antique radios business is stored and protected should something happen to your computer or hard drive. The cost for this is affordable and depends on how much data you need to store. To learn more about the different options and pricing on the market, check out this article. | $0 | $299 |
| Total Software Expenses | $150 (min) | $2,794 (max) |
| Website Costs | | |
| A Domain Name: Your domain name is the URL and name of your website - this is how internet users find you and your website.Domain names are extremely important and should match your company name and brand. This makes it easier for customers to remember you and return to your website. | $12 | $200 |
| Email hosting: Email is a critical piece for running your business. Once you have your domain name, you will want to set up email accounts for each user on your team. The most common email hosts are GSuite (typically starting at $6+ per user, per month) or Microsoft Office (typically starting at $5+ per user, per month). The number of email accounts you set up will determine the monthly cost breakdown. | $5 | $75 |
| Total Website Costs | $17 (min) | $275 (max) |
| Advertising & Marketing Costs | | |
| Customer Research & Surveys: Many antique radios business's conduct industry and consumer research prior to starting their business. Often times, you need to pay for this data or hire a market research firm to help you in this process. | $0 | $300 |
| Affiliate Marketing Commission & Fees: If you want to increase revenue for your antique radios business, affiliate marketing is a great way to promote your product to a new audience. When determining affiliate commission rates you will offer, you will want to take into account the price and margin for your product to ensure affiliate marketing is worth it for your business. According to Monitor Backlinks, the average affiliate commission rate should be somewhere between 5% to 30%. To learn more about how to set commission rates, check out this article.. | $0 | $250 |
| Influencer Marketing: Partnering with like-minded influencers is one of the most effective ways to grow your social media presence. Many small businesses simply gift a free item in exchange for an influencer post, or pay the influencer directly. | $0 | $750 |
| Press: If your business and story is unique enough, press and media attention may come to you, but odds are, you may need to do your own outreach and budget for this. We put together a guide here that discusses different press opportunities (both free and paid). | $0 | $500 |
| Google Ads: With Google Ads you have the ability to control how much you spend by simply setting a monthly budget cap. Additionally, with these ads you only pay for results, such as clicks to your website or phone calls! It's okay to start with a small budget at first and make changes accordingly if you see valuable returns. | $0 | $300 |
| Facebook & Instagram Ads: With Facebook and Instagram ads, you set your budget and pay for the actions you want (whether that be impressions, conversions, etc).You can learn more about pricing based on your impressions here. | $0 | $350 |
| Total Advertising & Marketing Costs | $0 (min) | $2,450 (max) |
| Other Expenses | | |
| Credit Card Processing Fees: If you process credit cards then you will need to deal with interchange fees - which is usually around 3% of total charges. These fees are often forgotten about and can hurt cash flow if not taken into account. | $0 | $300 |
| Total Other Expenses | $0 (min) | $300 (max) |
| Total Starting Costs | $1,052 (min) | $28,819 (max) |
Raising Money For Your Antique Radios Business
Here are the most common ways to raise money for your antique radios business:
What Skills Do I Need To Succeed In Starting An Antique Radios Business?
As a antique radios business, there are several essential skills and characteristics that are important to identify prior to starting your business.
Let's look at these skills in more detail so you can identify what you need to succeed in your day-to-day business operations:
Advice For Starting An Antique Radios Business
We've interviewed thousands of successful founders at Starter Story and asked what advice they would give to entrepreneurs who are just getting started.
Here's the best advice we discovered for starting an antique radios business:
David Lombardo, founder of ATC Memes ($34.5K/month):
Get used to criticism; it's going to happen.
Read the full interview ➜
-
Travis Peterson, founder of Joker Greeting ($50K/month):
Make a product people want to buy not one you want to sell. If you are pushing too hard to make a sale it's probably wrong.
Read the full interview ➜
-
Evan Marshall, founder of Plain Jane ($275K/month):
When a customer wants to meet you in a Safeway parking lot to get their product faster, you know you have something,
Read the full interview ➜
-
KC Holiday, founder of QALO ($2M/month):
Neither of us had any background in manufacturing or building eCommerce websites, but that wasn't going to stop us.
Read the full interview ➜
-
Write a Business Plan
Writing a business plan from the start is critical for the success of your antique radios business.
Why?
Because this allows you to roadmap exactly what you do, what your overall structure will look like, and where you want to be in the future.
For many entrepreneurs, writing out the business plan helps validate their idea and decide whether or not they should move forward with starting the business.
You may want to consider expanding upon these sections in your business plan:
Executive Summary: Brief outline of your product, the market, and growth opportunities
Overviews and Objectives: Overview of your business, target customers, and what you need to run your business
Products and Services: Specifics on the products and services your business will provide
Market Opportunities: Analysis of customer demographics, buyer habits and if your product is in demand
Marketing: Outline of your marketing plan and how you plan to differentiate yourself from other customers
Competitive analysis: Analysis of your competition and the strengths and weaknesses therein
Operations: Hierarchal structure of the company and what it will take to run the business on the day-to-day
Leadership Team: Detailing roles and responsibilities of each manager based on their specific skill-set
Financial Analysis Understanding of all expenses, operating budgets, and projections for the future.
Learn more about how to write a business plan here
Determine Which Business Bank Account You Need
There are hundreds of banks out there, and it can be overwhelming to find one that's right for your business.
Here are some factors you may want to consider:
Location - Is your bank close enough that you can easily make deposits or get cash?
Low Fees - Make sure to understand any and all fees associated with setting up and maintaining your bank account. Ask for a list - banks usually try to keep this hidden and in the fine print.
Online Banking Services - Make sure you can easily navigate through your online portal and you have easy access to everything you need.
Line of Credit - What do your options look like (even if you don't need this now, you may need this down the road).
Every bank has something that differentiates them from the rest, so make sure whatever that is applied to your needs and values.
Check out this list of the 13 Best Banks for Small Business in 2020 and what makes them so unique.
Setting Up Your Antique Radios Business (Formation and Legal)
When it comes to setting up your business, you may find yourself in a place where you have to make some financial and legal decisions.
The first thing you'll want to decide on is whether you want to be an LLC, S-Corp, or C-Corp.
These three options are found to be the most common when starting a small business, and all serve to protect your personal assets and also provide you with certain tax benefits.
LLC: All income and expenses from the business are reported on the LLC personal income tax return.
S corp: Owners pay themselves salaries + receive dividends from profits.
C Corp: C Corps are separately taxable entities that file a corporate tax return (Form 1120). No income tax is paid at the corporate level and any tax due is paid at the owners individual expense.
Depending on where you're conducting business, you'll also want to consider securing the proper permits, licenses and liability insurance.
Learn more about securing the right permits and licenses ➜
Need to start an LLC? Create an LLC in minutes with ZenBusiness.
How Do I Pay Myself As A Small Business Owner?
Most entrepreneurs start a business to do something they love- but at the end of the day, you still have bills to pay (maybe now more than ever).
But it's important to strike the right balance - if you pay yourself too much, you could be putting your business at risk.
There are two common ways to pay yourself as a business owner:
1. Owner's Draw
Many entrepreneurs pay themselves through an owner's draw. This means that you are technically sean as "self-employed" through the eyes of the IRS and are not paid through regular wages.
At the point that you collect money from the draw, taxes typically are not taken out - so make sure you are prepared to pay these taxes once you file your individual return.
As an owner who takes a draw, you can legally take out as much as you want from your equity.
This type of compensation is suited for Sole props, LLCs, and partnerships. If you're an S corp, you can pay yourself through both a salary and draw if you choose.
2. Salary
If you decide to pay yourself a salary, you will receive a set and recurring amount. This will be taxed by the federal government and the state you reside in.
The reality is that it can be really complicated to set your own salary, so we have some tips for you to consider:
Take out a reasonable amount that allows you to live comfortably but also sets your business up for success
Consider the number of hours you are working weekly + the type of duties you are performing.
Set your salary based on your industry-standard, location, and profits (or projected profits)
Look at your P&L statement: Deduct your own pay from that amount. This is important so you can first tackle important business expenses, and then pay yourself from the amount leftover.
Pick a payroll schedule (and stick to it)! In the US, it's most common to pay yourself and employees twice a month.

To learn more about how to pay yourself and what is a reasonable amount, check out this article.
How To Price Your Antique Radios
One of the most challenging aspects to starting an antique radios business is determining how much to charge for your antique radios.
When businesses under-price their product, this can be extremely detrimental to their bottom line and reputation.
Often times, businesses under-price their products to drive demand and volume, but that last thing you want is for customers to view your product/service as "cheap." Additionally, this can have a big impact on the type of customer you attract, which can be difficult to recover from.
On the other hand, when businesses over-price, this tends to be just as damaging to the business.
When customers buy, it's likely that they will explore the internet and look at other competitors to ensure they're getting the best value + deal. This is why it's so important that you research your competition and understand where you land in the marketplace.
Here are some factors to consider when pricing your product:
Understand your customer
It's important that out of the gates, you identify the type of customer you want to attract and how much they're willing to pay for your service. One great way to do this is by surveying your customers. Here are some important items you'll want to takeaway:
Customer demographic: Age, gender, location, etc.
Buying habits of your customer: What they buy + when they buy
Level of price sensitivity with your customer
All of these segments will help you identify the type of customer you're attracting and how to price your product accordingly.
Understand your costs
When pricing your antique radios, it's critical that you first identify all of your costs and consequently mark up your antique radios so you can factor in a profit.
The actual cost of your antique radios may include things like:
The actual cost to make the product (ie. raw materials, supplies, manufacturer).
Shipping + overhead fees
Rent
Operating costs to run your business
You may want to consider creating a spreadsheet with every single expense involved in operating/owning your business. This will give you an idea as to what you need to generate in order to at the very least, break-even and will help you price your products to factor in a profit.
Create revenue goals
When determining the price of your antique radios, you'll want to create goals for revenue + how much profit you want your antique radios business to make.
This process is simpler than you may think:
Think about your breakeven cost (by completing the above step).
Create a revenue goal based on your break-even cost
Evaluate the # of items you plan to sell in a given period (make sure this is a realistic number)
Divide your revenue goal by the number of items you plan to sell
This figure will help determine your estimated price per product in order to meet your revenue goals.
Evaluate your competition
The last piece in determining how to price your antique radios is by simply looking at your competition.
The best way to do this is by finding like-minded businesses that offer product(s) with similar perceived value. Then, you can compare prices of the different businesses and determine where your antique radios fits best in the marketplace.
All of these factors play an equal part in pricing your antique radios, so it's important you evaluate each one individually to come up with an accurate price that will help optimize your business from the start.
What Type Of Customers Will Buy Your Antique Radios
It's important to first establish who you will be selling to, whether it's to businesses or consumers.
Typically, in this industry, products are sold to B2C markets (business-to-consumer).
Let's take a look at what this means for your antique radios business:
B2C (or business to consumer) is a transaction where businesses sell their products or services to the consumer directly.
In this market, consumer behavior is the primary driver for your business decisions - so it's important that you truly identify who your customer is, and what their buyer habits are when building your product/service.
The advantage
B2C is that you are able to cast a very wide net when targeting your customers. Your product may interest a large number of consumers or a specific niche.
The disadvantage
B2C is that consumers hold all the power - so if your website is not the most user friendly, or does not rank in the top search results on Google, chances are, your customer is going to shop elsewhere.
When building your antique radios business, it's critical that you hone in on who your target audience is, and why they need your product over your competition.
Here are some items to consider when identifying your buyer persona: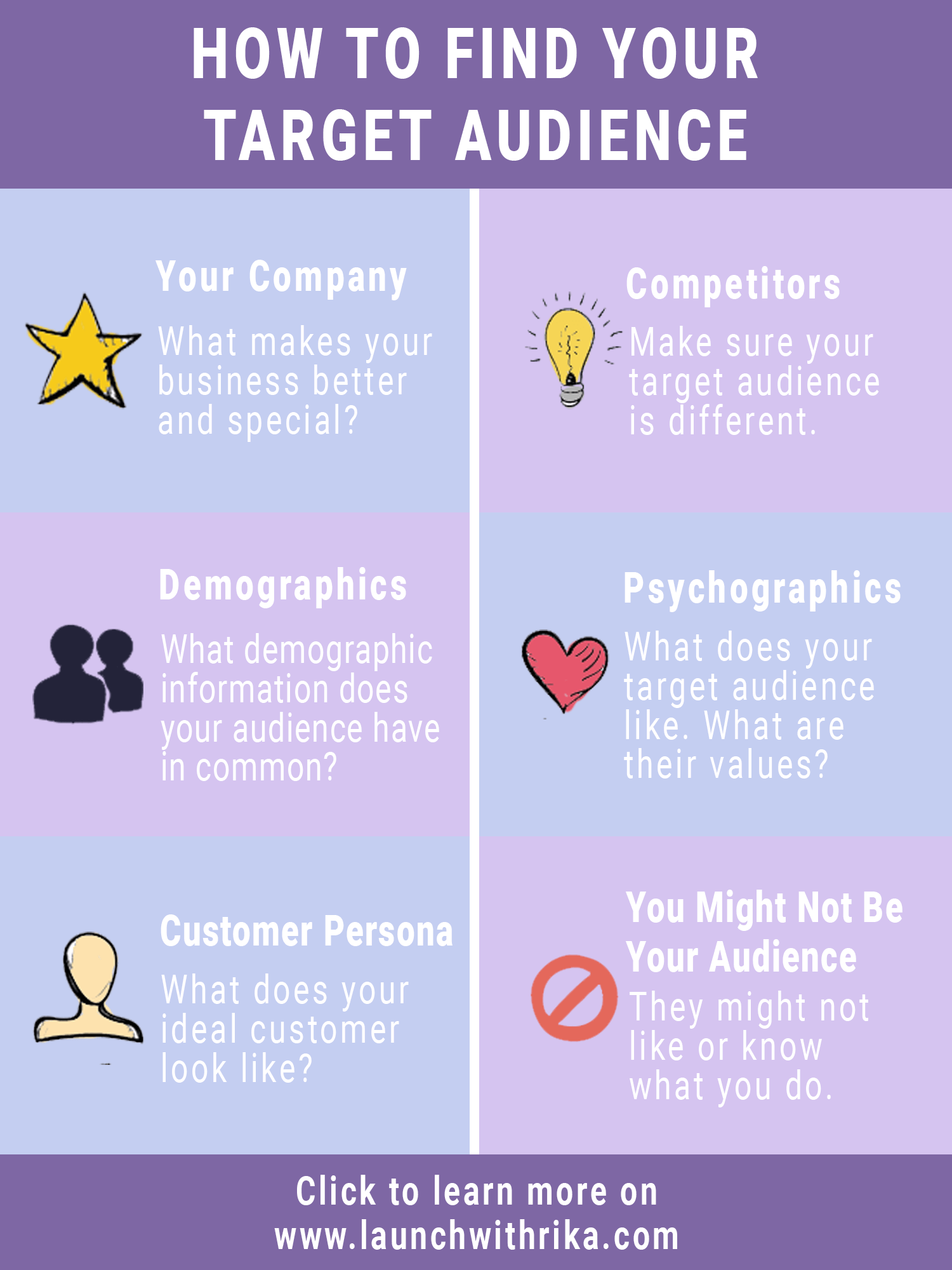 Source
Design A Prototype
Turning your idea into a reality can feel like a daunting task - but it's critical that you have an idea of what your product will look like (even if it's just a sketch) prior to finding a manufacturer.
Here are some common ways you can design your prototype:
Draw Your Initial Design on Paper
Form pieces of fabric together
Consider Taking A Generic Product And Putting Your Own Brand On It
Try Making the Product Yourself
Consider Building A Prototype With A 3D Printer
To learn more about how to design and prototype a product, check out our latest guide here.
How To Find A Supplier For Your Antique Radios Business
Here are the steps to consider when finding a supplier/manufacturer:
Know your design
One very critical step to finding the right supplier is having an initial idea of what your design/product will look like.
Sketching is one of the most simple ways to get started in the design phase.
What's great about sketching is that you can practically do this anytime, anywhere - even on the back of a napkin.
To get started, all you need to do is pick up a pen and paper and start drawing - or if you are working on a virtual/software product this can be a diagram that outlines the user interface or experience.
Decide your supplier type
You'll want to identify the type of supplier you are looking for.
Here are some questions you may want to ask yourself prior to searching for a supplier
Are you looking for a manufacturer to produce your product idea?
Do you want to find a supplier that can simply purchase existing products for you?
Do you want a drop-shipper to supply and fulfill orders?
Do you want a domestic supplier or an overseas supplier? Read more about the pros and cons of each here
Where to start your search
Once you have an understanding of what type of manufacturer/supplier will be best to bring your idea to life, there are several areas you can start your search:
Domestic Suppliers
Overseas Suppliers
Manufacturing Your Product In House
It's also very common to manufacture your antique radios on your own - either from your home or in a commercial space.
In order to get the product right, you may want to consider experimenting with different designs and recipes until you find the perfect one.
Some founders choose to manufacture their product in-house so that they can control quality, manage costs, and easily handle production/logistics.
Down the road, you can always choose to outsource your antique radios.
Leslie Eisen, founder of AlmondClear discusses how to manufacture products in house
If you want to start a line of unique products, then you have two basic options: you can make them yourself, or you can find a manufacturer to work with that creates custom formulations for their clients.
I knew that I was trying to build a larger-scale business and that the home-made model wasn't right for me, so I had to find the right manufacturing partner. It took a lot of research, phone calls, and emails before I found the laboratory that met my needs.
I wanted to create unique products (as opposed to private label), so I worked with the manufacturer's chemist who specializes in skin care formulations. This process takes some time!
First, you have to tell the chemist what kind of product you're looking for, the ingredients that you want to include or leave out, and what you want the final product to look like/feel like/smell like, etc.
Then, the manufacturer sends you the first sample, you try it out or give it to others to try, and then provide feedback for revisions. In my case, the first two products came together fairly easily because I only needed to make small changes to stock formulations.
There are many, many rules and regulations around cosmetics and skin care products. If you want to sell products that contain FDA regulated ingredients then you have to register and get a permit.
My products aren't FDA regulated, so I didn't have to go through this step, but I did have to be aware of the many guidelines and standards around labeling and safety warnings. Some people hire a lawyer to help them through this process, but my manufacturer was able to guide me through the regulatory process.
The entire process, from researching labs to work with to having the first finished products shipped out to me, took around six months.
-
Leslie Eisen, on starting AlmondClear ($15,000/month)
full story ➜
Purchasing Inventory For Your Antique Radios Business
When first starting out, it's important to start small with your overhead to get a gauge for what people want.
Just remember - if you order a line of items that don't sell, it's nearly impossible to recoup the money lost.
Buying the right inventory takes research and planning in order to get it right.
Identify your target audience: Identify the age, gender, annual income that you will be selling to. This is a defining factor in ordering the right inventory that will sell.
Research your competition: Conduct market research and identify the different types of styles, price points, and materials being used. This will help you see what's trending and ways that you can improve/stay ahead of the competition.
Create an inventory wishlist: Identify what you need for the launch of your business and create a budget that you will stay within. Remember, it's okay to start small.
Find a supplier Make sure to first compare prices and analyze different options.
Delivery timing: Schedule the inventory delivery to match with seasonality and trending buying seasons
Pro-tip: It's easy to become biased based on your own fashion preferences on what types of shoes/apparel to purchase. This is where a lot of fashion businesses go wrong. It's important to base purchase decisions on current buyer behavior, trends in the market, and specific to your niche.
3,864 Business Ideas
Starting costs, revenue, and profit opportunities for 3,864 business ideas.