Furniture Price Calculator: How To Price Your Furniture?
•
Updated: May 13th, 2021
Get 5 free tips from successful founders every week, directly in your inbox.
Furniture Price Calculator: How To Price Your Furniture?
Thank you Klaviyo for sponsoring Starter Story ❤️
Want to grow your business? Join the 265,000 businesses using
How to Determine The Price For Your Business/Service:
Our price calculator is designed to be simple and easy to use. It covers everything you need to price your furniture business
We hope this calculator helps you make more money for your business.
Please input below:
How To Price Your Furniture
One of the most challenging aspects to starting a furniture business is determining how much to charge for your furniture.
When businesses under-price their product, this can be extremely detrimental to their bottom line and reputation.
Often times, businesses under-price their products to drive demand and volume, but that last thing you want is for customers to view your product/service as "cheap." Additionally, this can have a big impact on the type of customer you attract, which can be difficult to recover from.
On the other hand, when businesses over-price, this tends to be just as damaging to the business.
When customers buy, it's likely that they will explore the internet and look at other competitors to ensure they're getting the best value + deal. This is why it's so important that you research your competition and understand where you land in the marketplace.
Here are some factors to consider when pricing your product:
Understand your customer
It's important that out of the gates, you identify the type of customer you want to attract and how much they're willing to pay for your service. One great way to do this is by surveying your customers. Here are some important items you'll want to takeaway:
Customer demographic: Age, gender, location, etc.
Buying habits of your customer: What they buy + when they buy
Level of price sensitivity with your customer
All of these segments will help you identify the type of customer you're attracting and how to price your product accordingly.
Understand your costs
When pricing your furniture, it's critical that you first identify all of your costs and consequently mark up your furniture so you can factor in a profit.
The actual cost of your furniture may include things like:
The actual cost to make the product (ie. raw materials, supplies, manufacturer).
Shipping + overhead fees
Rent
Operating costs to run your business
You may want to consider creating a spreadsheet with every single expense involved in operating/owning your business. This will give you an idea as to what you need to generate in order to at the very least, break-even and will help you price your products to factor in a profit.
Create revenue goals
When determining the price of your furniture, you'll want to create goals for revenue + how much profit you want your furniture business to make.
This process is simpler than you may think:
Think about your breakeven cost (by completing the above step).
Create a revenue goal based on your break-even cost
Evaluate the # of items you plan to sell in a given period (make sure this is a realistic number)
Divide your revenue goal by the number of items you plan to sell
This figure will help determine your estimated price per product in order to meet your revenue goals.
Evaluate your competition
The last piece in determining how to price your furniture is by simply looking at your competition.
The best way to do this is by finding like-minded businesses that offer product(s) with similar perceived value. Then, you can compare prices of the different businesses and determine where your furniture fits best in the marketplace.
All of these factors play an equal part in pricing your furniture, so it's important you evaluate each one individually to come up with an accurate price that will help optimize your business from the start.
More Tips On Pricing Your Furniture
Lauren Costanza, founder of Bluminary provides us with a detailed spreadsheet of all of her costs associated with running her business:
I knew this would be a self-funded adventure, and I set aside $3,000. During the first three months, I had a detailed spreadsheet where I tracked where the money was going and what was going toward products versus researching and developing new products.
The spreadsheets involved columns and rows of numbers to craft a budget and gain an understanding of how much would need to be invested at each stage of the process - from gathering supplies to building a website, and shipping materials.
-
Lauren Costanza, on starting Bluminary ($500/month)
full story ➜
--
Thanks for reading. We wish you success in your business endeavors.
Examples of a successful furniture business
Branch Furniture ($21.6M/year)
Greg Hayes from New York, New York, USA started Branch Furniture almost 3 years ago, a furniture business.
Revenue: $1,800,000/ month
Founders: 3
Employees: 20
Location: New York, New York, USA
Hi, my name is Greg Hayes. I'm the CEO and co-founder of Branch Office Furniture, but you can just call us "Branch." We're taking a new approach to the office furniture industry, selling our line of desks, chairs, and other essentials directly to businesses and saving them thousands of dollars along the way.
In order to understand what is different about Branch, you first need to understand just how painful it has been for companies to purchase office furniture until now. Historically, businesses have had two imperfect options: either pay huge amounts of money for high-end, customized office furniture which is purchased through furniture dealers, or purchase cheaply made office furniture from the likes of Ikea, Amazon or Office Depot for a fraction of the price, but with no service (try getting Ikea to negotiate with your landlord about freight elevator access) and the expectation that the furniture would last for only a couple of years. Neither option offered customers much flexibility or support after the transaction; you buy it, it's yours.
With Branch, we've brought together the best of both worlds. We saw an opportunity to produce high-end office furniture and sell it directly to our clients, applying D2C principles to an antiquated B2B industry littered with middlemen. The result is a series of desks, ergonomic chairs, storage products, and conference furniture sold at between one-third and one-half of the price of comparable quality products, with space design, delivery and installation included. We also offer a trade-in program, so you can add and exchange furniture as your team grows and needs change. Since launching our first products in Q1 of 2019, we've done over $1M in sales, including nearly $400k last month!
-
Greg Hayes, on starting Branch Furniture ($1,800,000/month)
full story ➜
Suffolk Latch Company ($840K/year)
Carl Benson from Clare, England, United Kingdom started Suffolk Latch Company over 14 years ago, a furniture business.
Revenue: $70,000/ month
Founders: 1
Employees: 5
Location: Clare, England, United Kingdom
I'm Carl Benson, the founder of Suffolk Latch Company. We are an online store specialising in traditional and hand forged ironmongery.
Our key item and company namesake, the Suffolk Latch, is part of our hand forged range. We have grown the range around that. Our other very popular item is the Beehive Wooden Door Knob.
We are on an upward growth curve and, despite a turbulent economic climate, we are experiencing 20% increase on turnover compared to last year.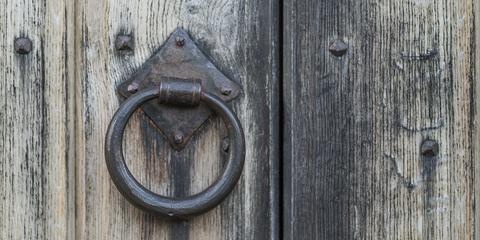 -
Carl Benson, on starting Suffolk Latch Company ($70,000/month)
full story ➜
Humphreys ($444K/year)
John Humphreys from Austin, Texas, USA started Humphreys over 4 years ago, a furniture business.
Revenue: $37,000/ month
Founders: 1
Employees: 1
Location: Austin, Texas, USA
My name is John Humphreys and I started Texas Rover Company which has recently been rebranded as Humphreys. Humphreys is a lifestyle industrial design brand, which creates classically inspired leather, wood, and metal products. Another arm of the brand is Humphreys Build, which focuses on architecture and design projects.
Our flagship product is the Humphrey Chair, a twist on a fold-up camping chair made with full-grain Argentine leather. This was my first design and the product the brand was built around.
Initially, the company grew rather quickly, we sold 50 chairs at $16,000 within the first year. We gained a large following, opened new doors, and brought in new customers very early. All of which was accomplished at a high price point.
-
John Humphreys, on starting Humphreys ($37,000/month)
full story ➜
Modern Workspace ($161K/year)
Wes O'Donnell from Norton Shores, Michigan, USA started Modern Workspace over 8 years ago, a furniture business.
Revenue: $13,400/ month
Founders: 1
Employees: 3
Location: Norton Shores, Michigan, USA
Hi, my name is Wes O'Donnell and I run several eCommerce businesses. I am a professor of marketing, a keynote speaker, a military veteran and a business coach.
I am also the author of A Cowboy Without a Coat: How a Texas Exile Learned to Love Michigan and RISE: The Veteran's Field Manual For Starting Your Own Business and Conquering the Online Economy.
My first and perhaps most successful eCommerce business is Modern Workspace. In my book RISE, I break down how I started Modern Workspace step by step and how much it cost me along the way.
-
Wes O'Donnell, on starting Modern Workspace ($13,400/month)
full story ➜
SunHaven ($0/year)
Michael Hillel from Los Angeles, California, USA started SunHaven almost 5 years ago, a furniture business.
Revenue: $0/ month
Founders: 1
Employees: 7
Location: Los Angeles, California, USA
My name is Michael Hillel. I am 27 years old and was born and raised in Encino, CA where I still live and run my business.
I am the founder and CEO of SunHaven; a home goods manufacturing and wholesale company, currently focused primarily on outdoor furniture. At SunHaven, we:
Design all of our own products.
Oversee production with our suppliers abroad.
Create all marketing content that our retail partners use to sell our products (i.e., product photos, descriptions, instruction manuals, etc).
Make sure that each order placed arrives to its customer's home safe and sound.
-
Michael Hillel, on starting SunHaven ($0/month)
full story ➜
Want to start your own business?
Hey! 👋I'm Pat Walls, the founder of Starter Story.
We interview successful business owners and share the stories behind their business. By sharing these stories, we want to help you get started.
Interested in starting your own business? Join Starter Story Premium to get the greatest companion to starting and growing your business:
Connect + get advice from successful entrepreneurs
Step by step guides on how to start and grow
Exclusive and early access to the best case studies on the web
And much more!
PROMOTED
Are you ready to boost your revenue?
Using Klaviyo will open up a massive, untapped sales channel and bring you closer to your customers!
We've interviewed many impressive businesses who swear by the results of the product, including Brumate, Beardbrand, and many more.
Level up your email marketing with Klaviyo!
Free
How To Start A Furniture Business
If you're starting a furniture business, or looking to grow, this free 25 page guide is for you. Join our free weekly newsletter and get it right now.